One of the industry's BEST-REVIEWED audio interfaces now comes with the Award-Winning VMS ML-1 modeling microphone (valued at over $800) – absolutely FREE!
PLUS, you'll get AN ENTIRE YEAR'S WORTH of the world's most sonically-authentic analog-modeled plugins and amp sims. Record with nearly ZERO LATENCY through vintage virtual preamps, EQs, compressors and more!
BUT THAT'S NOT ALL . . . you'll get your very own $100,000 virtual mic locker featuring an array of both high-end vintage and modern classics!
GET THE PROMO NOW
WHAT'S INCLUDED IN THE PROMO?
The result of nearly three years of development, the new VRS8 Virtual Analog interface unifies Slate Digital's software and hardware into a robust audio ecosystem called The Virtual Recording Studio. We used a "no compromise" design approach, resulting in a fantastic-sounding eight channel audio interface that leads the industry when it comes to components, specs, price and performance. Learn more about the VRS8!
Already have an interface? No problem!
MacOS users can pair their existing audio interface with a VRS8. Check out how you can create the ultimate hybrid Virtual Recording Studio!
GET THE PROMO NOW
The ML-1 microphone is the centerpiece of the Virtual Microphone System. This large diaphragm mic has a shock-mounted, gold sputtered, 6-micron capsule and a state of the art FET circuit path that ensures the most linear, flat, and clean 'blank canvas' response. Combined with the Slate Digital tube microphone modeling software, it can sound like some of the most classic microphones in recording history. Learn more about the VMS ML-1!
GET THE PROMO NOW
GET AN ALL ACCESS PASS
FREE FOR ONE YEAR!
The Slate Digital Virtual Recording Studio ships with a Year License of the All Access Pass. The All Access Pass includes all of the award-winning Slate plugins, worth thousands of dollars. Using the VRS8 and VMS Microphones, you'll be able to track through world-class microphones, preamps, equalizers, and more in real time. Learn more about the All Access Pass!
GET THE PROMO NOW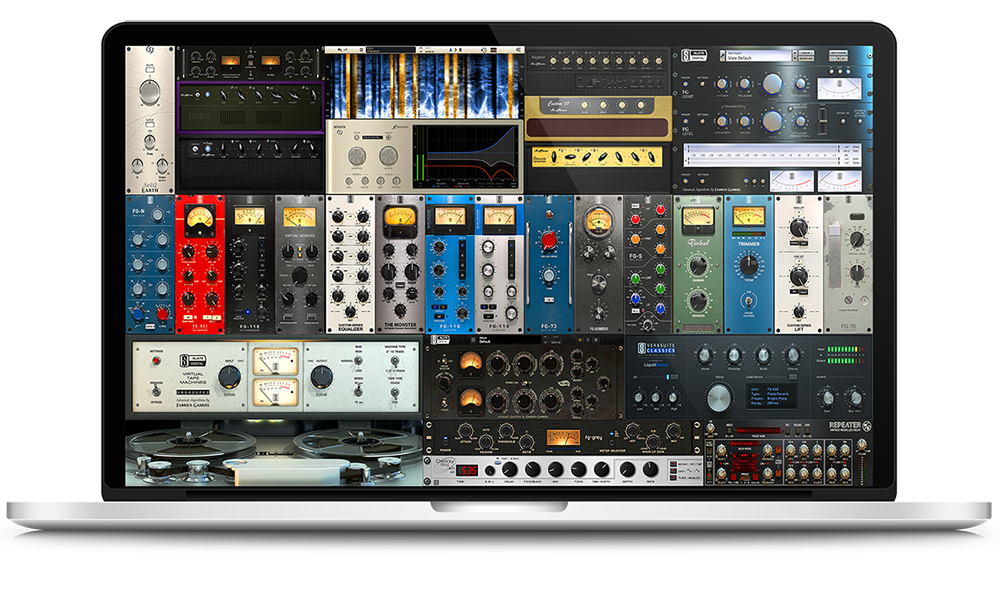 "The ML-1 through the VRS8 pre, complimented by the Everything Bundle is blowing my mind. I haven't had so much fun singing in years. It's really stunning... It's great fun to record with the options and it sounds incredible. "

Ross Hancock

VRS8 user
"Yesterday it was the first time for me to use the VRS8 and ML-1 and ML-2 mics on a live show and damn the results were fantastic. As soon as I heard the FG-401 on drums and the FG-116 on vocals, I was blown away. There were no latency issues at all, even with tons of plugins and almost the highest buffer size that my laptop could use. If any of you do live sound, then you really should consider this stuff. It sounds way better than any console / piece of gear I've ever used on a show before."

Robert Alexandru Moisuc

Sound Engineer, In-House Technician, Technical Consultant & Stage Manager - Hot Vox
"Absolutely in love ❤️ with the @slatedigital VRS8 and ML2s. Working their magic on the kit today and sounding incredible. A huge selection of virtual mics and pres and tracking through them with zero latency. Witchcraft. Easily the best gear I've ever invested in. 🙌"

Chris Hollis

VRS8 user