Introducing
The Virtual Microphone System
The "VMS" is a hybrid system that utilizes an extremely transparent condenser microphone, a sonically-neutral preamp, and state-of-the-art digital processing suite that recreates the tone of classic microphones and preamps. The Virtual Microphone System collapses the wall standing between audio engineers and expensive world-class audio tools, allowing them access to the virtual microphone locker of their dreams for under a thousand dollars.
*Requires An iLok 2 or 3.
FIND A DEALER
Introducing
Blackbird Mics Expansion Pack
Nashville's Blackbird Studios wields a staggering 1,400+ vintage and modern microphones. Last year, Blackbird owner John McBride personally hand-picked the five best vintage tube mics for the Blackbird VMS expansion pack. With the Blackbird VMS Expansion pack, VMS users will gain instant access to the exact tone of five of the very best vintage tube mics in the world!
*Requires the ML-1 microphone.
Blackbird Expansion Now On Sale for $99
Bundle w/ Classic Tubes 3 for $149 ($200 OFF!)
DEMO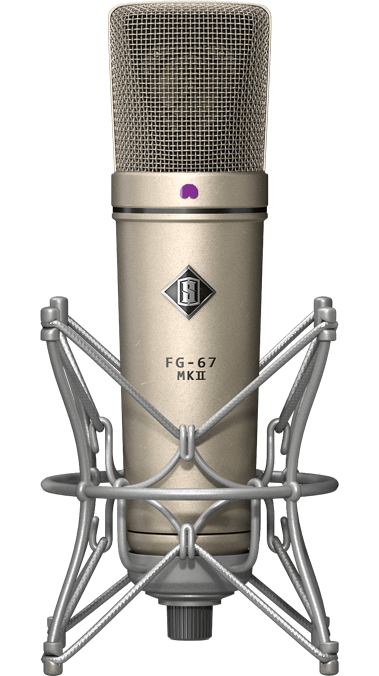 FG-67 MKII
The stock 67 in the VMS collection has the low pass filter mod which makes it brighter than a typical 67, so we decided to add a gorgeous sounding stock 67 to Classic Tubes 3. The stock 67 is somewhat dark on the top end with beautiful lush lows. It can be great on vocals, drum rooms, piano, horns, and just about anything that needs a vintage tone!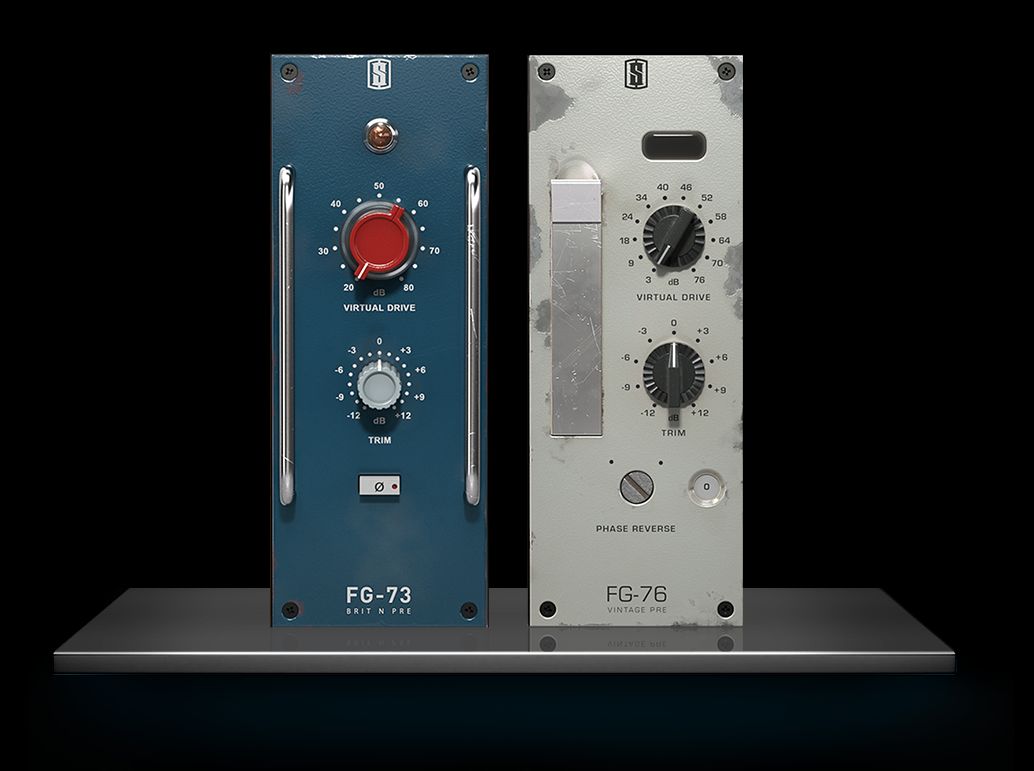 The FG-73 preamp module is modeled after one of the most famous discrete solid state preamps in the industry, made in Britain and used on countless recordings. It has a bold, present and warm sound that works great on any audio source – even full mixes.
The FG-76 preamp module is modeled after a vintage German tube preamp that has been used on many classic recordings. It has a thick and colorful tone that can make tracks and mixes sound more 'alive'. The bottom-end saturates in a very unique and musical way, making it a great module for bass guitar and kick drum tracks.
Now Available A La Carte for $799
The ML-1 microphone is the centerpiece of the Virtual Microphone System. This large diaphragm mic has a shock-mounted, gold sputtered, 6-micron capsule and a state of the art FET circuit path that ensures the most linear, flat, and clean 'blank canvas' response. Combined with the Slate Digital tube microphone modeling software, it can sound like some of the most classic microphones in recording history.
FIND A DEALER
The Virtual Microphone System software consists of the Classic Tubes microphone module, which contains eight classic tube microphone models, the FG-73 British discrete preamp module, and the FG-76 German tube preamp module. None of these processing blocks add any latency to the audio signal, so if you use a low latency interface with VMS you can track through the VMS software without any audible monitoring delay.
To accomplish this, we recommend a Thunderbolt or fast USB interface, recording at 96khz with the lowest buffer size possible. The combination of the 96khz sampling rate and low buffer size ensures the lowest possible latency.
FIND A DEALER
Now you can experience the Slate Virtual Recording Studio including our VMS ML-1 mic models. Click below to go to the VRS Experience page where you can download all the Slate plugins including demos of our VMS microphone plugins, as well as a multitrack session recorded with VMS mics through our VRS8 interface. When you download the plugins and the session, you can load up a track, and experiment with different world-class virtual microphones from the mic locker. You can hear the vocals through the vintage tube 67s, 251s, 47s and more.
VRS EXPERIENCE
macOS 10.12, 10.13, 10.14
Intel Processor, 4GB RAM
AU, VST2, VST3, or AAX 64-bit host
Windows 7,8 or 10
Intel or AMD Processor, 4GB RAM
VST2, VST3, or AAX 64-bit host
The ML-1, ML-1V, and ML-2 require an iLok 2/3 dongle.
You do not need an iLok dongle to use All Access Pass, but you do need an internet connection to use Slate Digital plugins with iLok Cloud.
Perpetual users need to have an iLok 2 or an iLok 3 to use Slate Digital plugins.