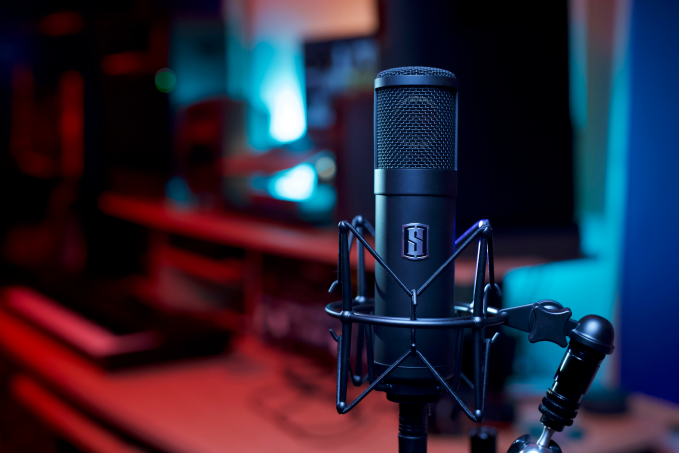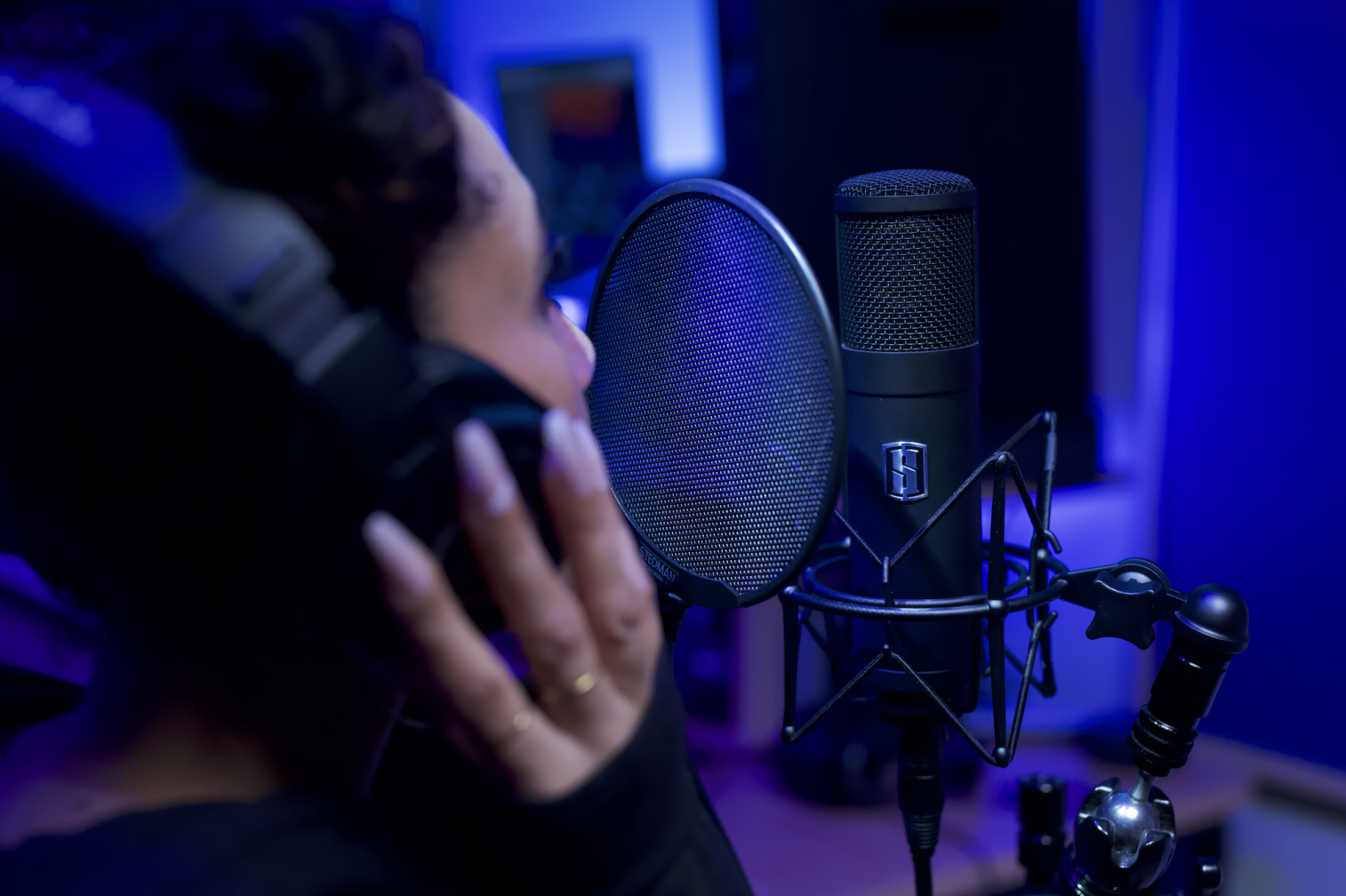 Strongroom London
Expansion Pack
The Strongroom London mic pack offers a handpicked collection of classic mics used by everyone from Radiohead to the Spice Girls. This module is designed to be used in conjunction with the ML-1 microphone. There's no shortage of stories that illustrate the significance of the Strongroom studio space.
*Requires the ML-1 microphone.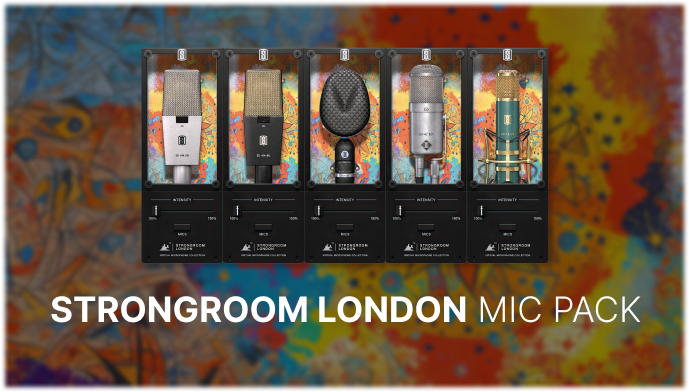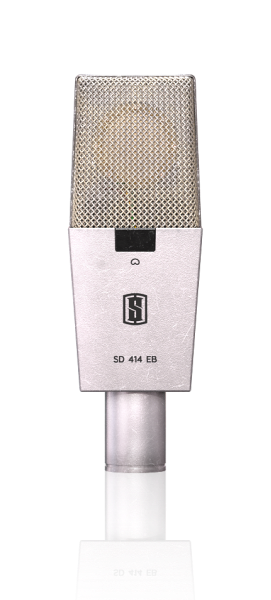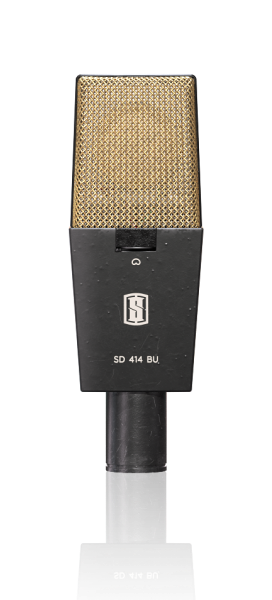 SD 414 BU
Touted as "the reference microphone for almost all comparative microphone tests," the SD-414 BU delivers the ultra-linear response that made its source mic legendary. It's great for vocals, pianos, percussive elements, or anything else that generates complex waveforms.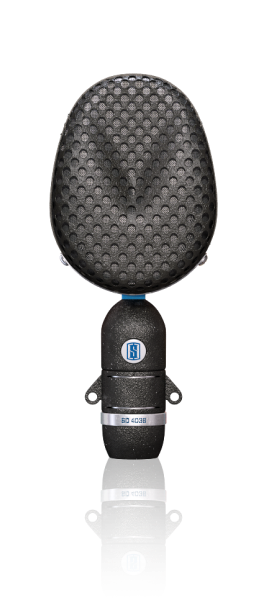 SD 4038
The SD-4038 is a perfect model of an incredibly important piece of recording technology. The original was a wholly singular device that proved indispensable upon arrival, becoming the near-immediate preference of the entire BBC. Its clear but colorful and detailed response make it perfectly suited for capturing a wide array of sources; the Beatles used a pair as drum overheads so famously they're on display at the Beatles Story museum in Liverpool.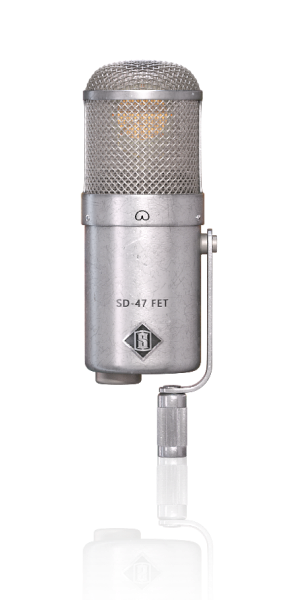 SD-47 FET
Originally beloved as the most versatile vocal mic in the industry, the SD-47 FET is armed with several features that make it a must-have addition to your locker. An insanely high SPL threshold makes this mic the best choice for tracking brighter sound sources like horns and amped guitars, and its uncluttered low-end also make it suitable for upright bass and bass amp tracking, too.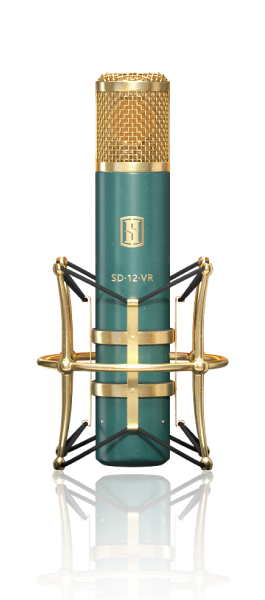 SD-12-VR
The SD-12 VR is based on a mic that was designed to improve upon what is considered to be the 'holy grail of microphones.' Featuring the same 6072A vacuum tube and dual-diaphragm design as the original, this mic model captures the same reliable response and low-noise output as its source.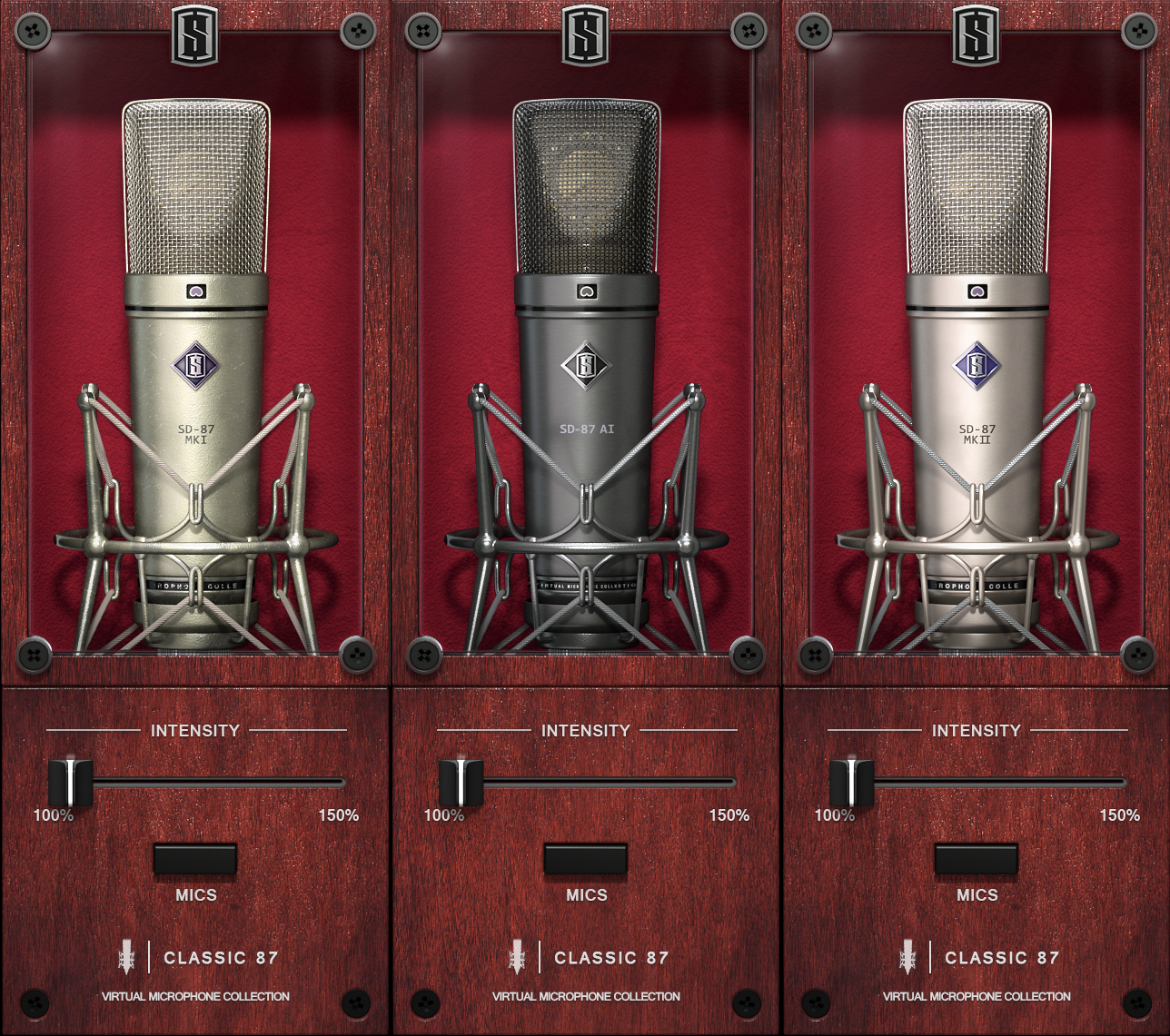 Classic 87 Expansion Pack
The most coveted microphone in the world is now available for the ML-1. The 87 has been used on countless records by the world's top recording artists, and now you can harness all that same power in your own studio. Get three perfect models of the most famous mic ever made and introduce a ton of classic warmth and signature sound to your recordings.
*Requires the ML-1 microphone.
SD-87 AI
The SD-87 AI is a more modern iteration of this classic microphone. First introduced in 1986, this mic offers an almost entirely flat response with a slight boost in the 10k range. This gives producers an unprecedented level of flexibility, giving you crystal clear, transparent vocals every time.
SD-87 MKII
The SD-87 MK II delivers all the sound and clarity that made this mic a legend when it first came out. The first of its kind to feature solid-state FET circuitry, this microphone has been a fixture in studios around the world, graced by the voices of everyone from Marvin Gaye to Carly Rae Jepsen. If you're looking for the sound of a newly-purchased 87, look no further.
Blackbird Mics Expansion Pack
Nashville's Blackbird Studios wields a staggering 1,400+ vintage and modern microphones. Last year, Blackbird owner John McBride personally hand-picked the five best vintage tube mics for the Blackbird VMS expansion pack. With the Blackbird VMS Expansion pack, VMS users will gain instant access to the exact tone of five of the very best vintage tube mics in the world!
*Requires the ML-1 microphone.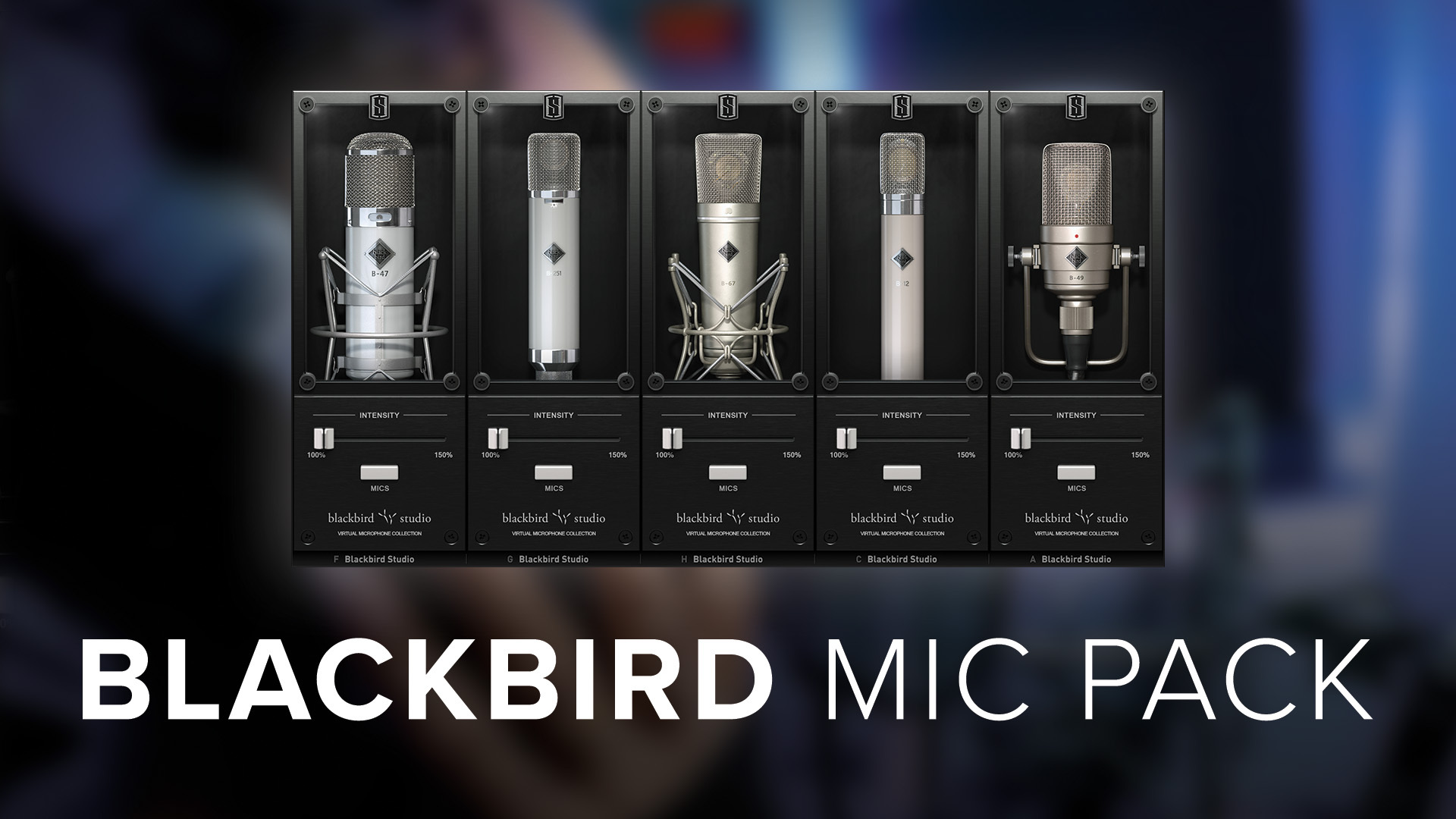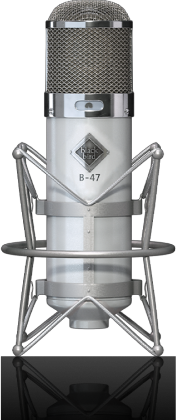 Blackbird 251
The most unique, beloved mic in the entire VMS collection, this famed microphone, serial number 584, is the one mic Blackbird clients were never allowed to use. Why? Because it was specially reserved for owner John McBride's wife, legendary country singer Martina McBride. See why singers like John Legend and Demi Lovato consider this one their go-to microphone for thick, silky vocals.

Blackbird 67
This mic lives in a completely different league from other 67s. By delivering a slightly darker, thicker sound, the 67 has been a favorite of artists from The Beatles to Frank Sinatra. Its ultra-smooth top end subtle tube shimmer helped this microphone define the 1960s. A unique character makes it stand apart from every other microphone in the Blackbird Collection.

Blackbird 12
The Blackbird 12 boasts smoother highs and flatter lows than the original classic tube microphone. With stunning, open high end, detailed mids, and dramatic lows, this microphone will be your best friend when you need a vocal to sit perfectly in your mix. If that wasn't enough? Warren Huart says this emulation is worth the price of the entire collection alone.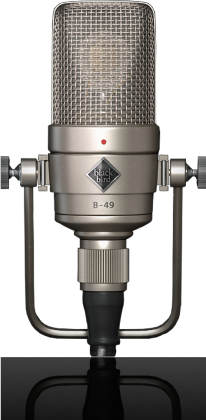 Blackbird 49
The original 49 was built specifically for vocalists. The Blackbird 49 kicks it up a notch by adding even more air, depth, and a dark presence in the lows that gives vocals a rich smoothness. Considered by many recording engineers to be the finest mic they've ever used, the Blackbird 49 gives vocals and instruments alike a warm, full tonality.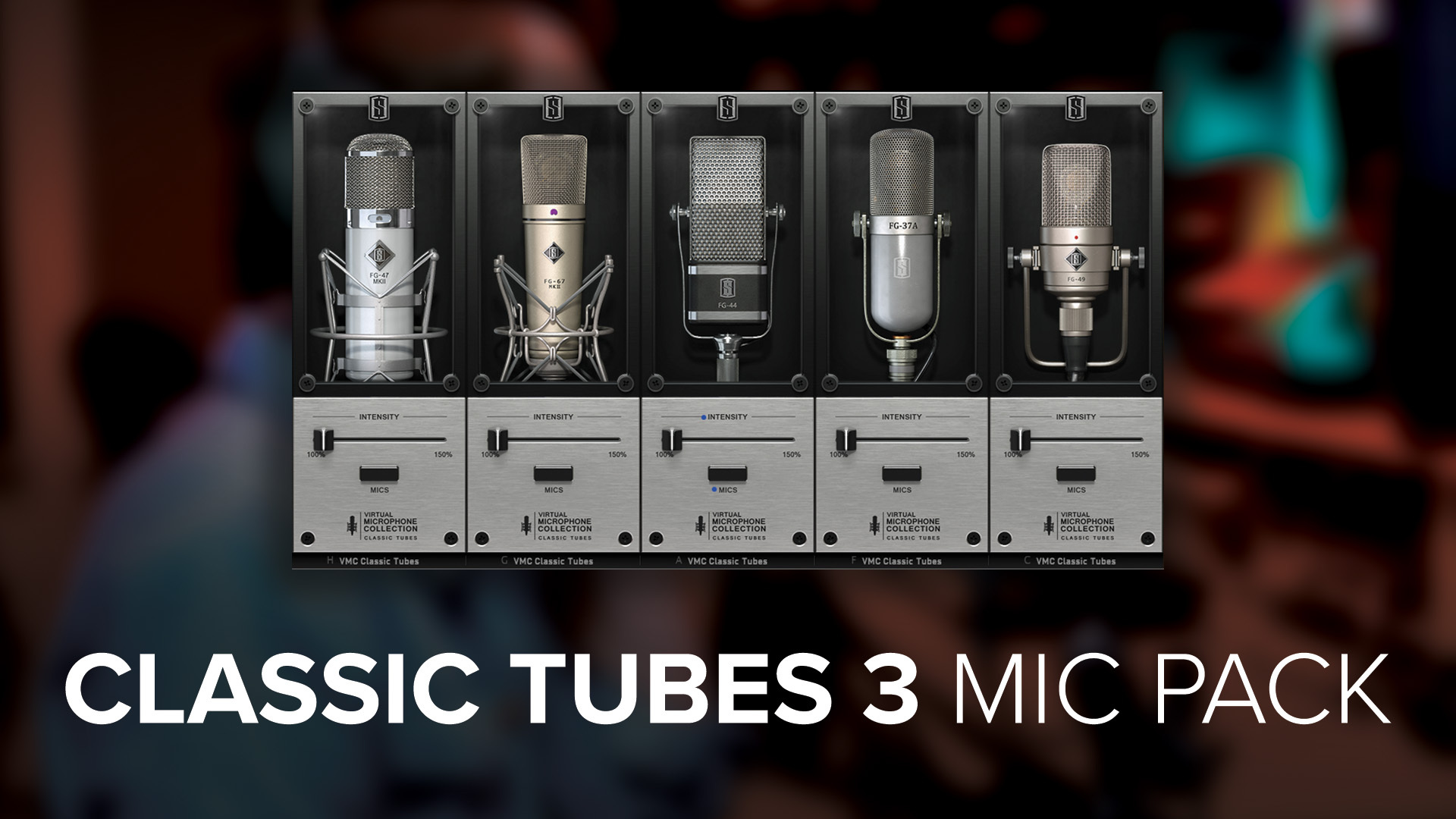 Classic Tubes 3 Expansion Pack
The Classic Tubes 3 Expansion Pack adds five new lush, vintage, and warm tube mics to the Virtual Microphone System mic locker. From German classics to custom hybrid Tube/Ribbon mics, these mics will help give your recordings a classic tone and feel.
*Requires the ML-1 microphone.
FG-67 MKII
The stock 67 in the VMS collection has the low pass filter mod which makes it brighter than a typical 67, so we decided to add a gorgeous sounding stock 67 to Classic Tubes 3. The stock 67 is somewhat dark on the top end with beautiful lush lows. It can be great on vocals, drum rooms, piano, horns, and just about anything that needs a vintage tone!

The FG-73 preamp module is modeled after one of the most famous discrete solid state preamps in the industry, made in Britain and used on countless recordings. It has a bold, present and warm sound that works great on any audio source – even full mixes.

The FG-76 preamp module is modeled after a vintage German tube preamp that has been used on many classic recordings. It has a thick and colorful tone that can make tracks and mixes sound more 'alive'. The bottom-end saturates in a very unique and musical way, making it a great module for bass guitar and kick drum tracks.
The Virtual Microphone System software consists of the Classic Tubes microphone module, which contains eight classic tube microphone models, the FG-73 British discrete preamp module, and the FG-76 German tube preamp module. None of these processing blocks add any latency to the audio signal, so if you use a low latency interface with VMS you can track through the VMS software without any audible monitoring delay.
To accomplish this, we recommend a Thunderbolt or fast USB interface, recording at 96khz with the lowest buffer size possible. The combination of the 96khz sampling rate and low buffer size ensures the lowest possible latency.
Minimum: macOS 10.15 or later
Recommended: macOS 11 or later
Intel or Apple Silicon (M1) Processor
AU, VST2, VST3, or AAX 64-bit host
Windows 10 or 11
Intel or AMD Processor, 4GB RAM
VST2, VST3, or AAX 64-bit host
iLok Requirements
The All Access Pass can be used with iLok Cloud and does not require an iLok USB dongle. You will just need an active internet connection to use iLok Cloud.
Perpetual "Buy Now" individual plugin licenses require an iLok 2 or iLok 3 USB dongle.