The Gates Bundle is one of the most important weapons in an audio engineer's arsenal. Used tactically, it can eliminate or reduce unwanted bleed or background noise from recorded source material. Used creatively, its applications are virtually limitless. Previously, Slate users have had to call upon gates from directly within their DAW or third-party plugins of choice. But those days are history…
Introducing two new gate modules: Gate: Classic and Gate: Drums. You can now access nearly infinite gating options without ever having to leave your Virtual Mix Rack workflow!
Gate: Classic is a traditional, straightforward gate that is highly efficient in removing background noise from guitars, vocals, and other acoustically-recorded source material.
Gate: Drums is a highly-sophisticated drum application. It combines a gate based on transient detection with smart dynamic filtering so you can achieve far cleaner drum tracks than with a conventional gate.
GET GATES BUNDLE AND EVERYTHING ELSE
GATE: CLASSIC
One fierce gate to rule them all! Kill unwanted background noise in a variety of source material with ease. A classic gate setup with traditional parameters – threshold, ratio, range, attack, release, slope, and two distinct gate modes:
Classic: standard detection based on the signal amplitude only. Input signal can 

be filtered with the highpass & lowpass filters.

Vocal: introduces internal filtering that better detects a vocalist's natural breathing. A unique timing circuit is added to smooth the opening and closing of the gate.
Gate: Classic also features highly-accurate sidechain filters, providing an array of creative options across the mix.
GATE: DRUMS
Unlike Gate: Classic, Gate: Drums is based on transient input. This means that the gate is triggered by sharp and soft transients rather than volume levels. With this unique processing, you can separate the transient from the signal tail, and apply different processes to each!
Gate: Drums is divided into three sections; from top to bottom:
Transient Detection: The first step of the workflow – adjusting the detection to catch only the desired transients.
Gate: The second step of the workflow – adjusting the floor and timing of the gate.
Debleed: The final step of the workflow – filters the tail when a transient is caught.
Detection Filters: Filter the signal before detection, so the gate only reacts to certain frequencies.
Transient Detection: Controls the ability of the gate to detect more or less transient.
Detection Threshold: By excluding low levels, you can focus on a specific amplitude range and have insanely precise transient detection!
Debleed: Debleed On/Off enables dynamic filters.
Release: Controls the speed of filter activation once a transient has been detected.
GET IT IN THE
ALL ACCESS PASS
THOUSANDS OF DOLLARS WORTH OF AWARD-WINNING PLUGINS, THE INDUSTRY'S MOST GAME-CHANGING SYNTHESIZER,
AND THE INDUSTRY'S TOP ONLINE MUSIC PRODUCTION SCHOOL TAUGHT BY LEGENDARY PROS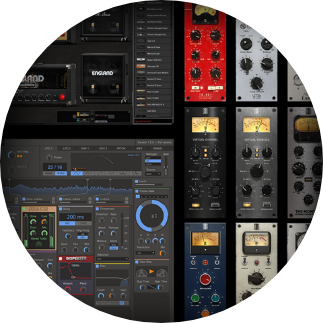 Thousands of Dollars of Award-Winning Plugins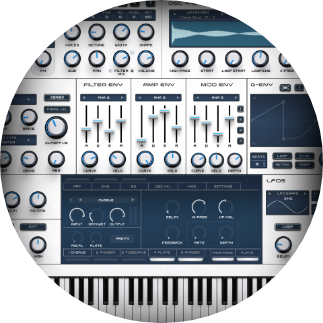 Industry's Most Game-Changing Synthesizer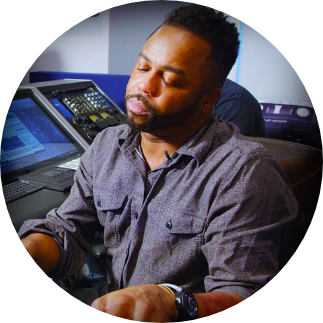 Masterclass Courses with the World's Top Pros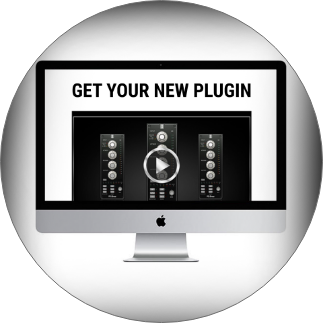 All New Plugins and Updates, FREE 2 Subscriptions for the Price of 1
Offer ends December 11th, 2023
GET COMPLETE ACCESS
$14.99/mo
Reg. $19.99/mo
Annual Paid Monthly
Local taxes apply
NEW SUBSCRIBERS
Already have an All Access Pass?
Click below to upgrade.
BEST DEAL / 2 MONTHS FREE
GET COMPLETE ACCESS
$149.99/yr
Reg. $199.99/yr
Annual Paid Upfront
Local taxes apply
NEW SUBSCRIBERS
Already have an All Access Pass?
Click below to upgrade.
Current Subscriber Upgrades
Already have an account? Upgrade here.
What is Included in Complete Access
Slate Digital All Access Pass
Over 80 of the most prestigious, award winning processing and creative plug-ins, worth over $7,000, including the powerful ANA synth and MetaTune vocal tuning, including access to all future plug-ins in the All Access Pass subscription
Thousands of royalty free audio samples and exclusive boutique sample packs with presets
Access to hundreds of professional tutorials from leading producers and educators via Slate Academy
VIRTU™ assisted mastering service – create studio-grade masters ready for distribution
Learn more about All Access Pass>
+
Solid State Logic SSL Complete
Over $5,000 worth of the most prestigious Solid State Logic modelled consoles, compressors, equalisers, reverbs and delays, as used on decades of the world's biggest selling music recordings, including access to all future plug-ins in the SSL Complete subscription
Legendary SSL console Channel Strips including the 9000K and 4K B, plus the celebrated Stereo Bus Compressor from the UK's mixing company that revolutionized the recording industry
New Harrison Audio plug-ins direct from the music hitmakers in Nashville, USA
Access to professional tutorials and 'how-tos'' from leading producers and engineers
Learn more about SSL Complete>
PREMIUM SLATE PLUGIN,
PERMANENT PLUGIN LICENSE,
INSTANT DOWNLOAD,
AUTHENTIC ANALOG MODELING