VIRTUAL ANALOG BUNDLE
AUTHENTIC ANALOG-MODELED PLUGINS
The Virtual Analog Bundle contains thousands of dollars' worth of classic studio processors like vintage EQs, compressors, tape machines, consoles, reverbs, delays, mastering processors, saturators, sonic enhancers, and more.
It also includes the revolutionary Virtual Mix Rack (VMR), which allows engineers like you to create the channel strip of your dreams, with the added bonus of unprecedented speed and efficiency from having your entire processing chain in one convenient window!
LEARN MORE
ANA 2
INDUSTRY'S MOST GAME-CHANGING NEW SYNTH
Packed with a legendary array of features like the G-Envelope, 6 Oscillators – including 3 Wavetables and 3 Samplers – and the game-changing Chord Memory Device that offers instant full chords on single keys, ANA 2 makes producing tracks faster and more intuitive than ever.
ANA 2 comes packed with over 800 presets, including 300 presets created by top sound designers. With ANA 2, you'll be producing killer tracks within minutes.
LEARN MORE
KILOHEARTS
AN ENDLESS WORLD OF EFFECTS
Kilohearts Bundle is a stacked suite of 28 creative plugins, including Snap Heap and Multipass. Multipass is a customizable Multiband Processor that allows you to create incredible custom multiband FX by utilizing all of the Kilohearts plugins like compressors, saturators, transient designers, delays, reverbs, and even modulation tools like trance gates, formant filters, and much more. 
Snap Heap allows you to create custom serial and parallel FX chains utilizing the same cutting-edge Kilohearts plugins.
Kilohearts Bundle allows you to create amazing FX chains with serial or parallel routing options for virtually endless sonic possibilities!
LEARN MORE
OVERLOUD TH-U
AMP CAPTURES IN THE BOX AND MORE
Overloud TH-U Slate Edition is hands down one of the most revolutionary features of the All Access Pass. With TH-U, you get OVER 100 MODELED PIECES, including 32 amps, 39 cabinets (including 15 OwnHammer Slate Exclusive), and 31 legendary FX pedals and modules. 
TH-U Slate Edition also includes the game-changing Rig Player, which loads rig models based on real live setups, including the nonlinear and dynamic response of the amplifier, cabinet, microphones, mic preamp, and room sound. 
Rig Player allows users to reproduce entire rigs captured by manufacturers such as Overloud.
LEARN MORE
GET IT IN THE
ALL ACCESS PASS
THOUSANDS OF DOLLARS WORTH OF AWARD-WINNING PLUGINS, THE INDUSTRY'S MOST GAME-CHANGING SYNTHESIZER,
AND THE INDUSTRY'S TOP ONLINE MUSIC PRODUCTION SCHOOL TAUGHT BY LEGENDARY PROS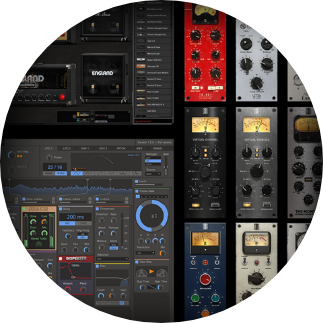 Thousands of Dollars of Award-Winning Plugins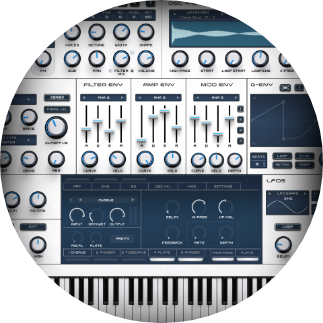 Industry's Most Game-Changing Synthesizer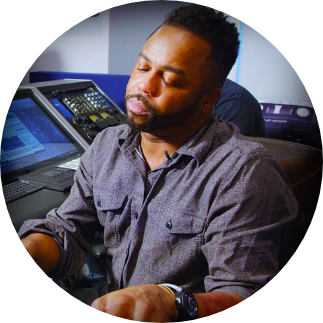 Masterclass Courses with the World's Top Pros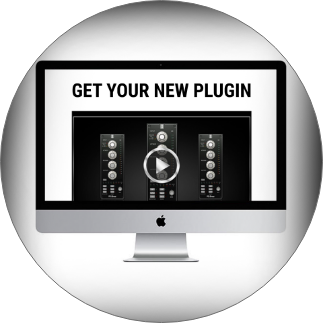 All New Plugins and Updates, FREE
Flexible Pricing

Options

Select the plan that works best for you.
12 Months Commitment
$5,000 Worth of top plugins
Every Slate Digital Plugin
Top Third-Party Plugins
Every New Plugin Release
Game-Changing Synth
Unlimited Slate Academy Access
Never-Ending Free Courses & Updates
BEST DEAL
Prepay for the Year
$5,000 Worth of top plugins
Every Slate Digital Plugin
Get 2 months FREE
Top Third-Party Plugins
Every New Plugin Release
Game-Changing Synth
Unlimited Slate Academy Access
Never-Ending Free Courses & Updates