The essence of the
Eiosis AirEQ within the VMR
The Eiosis AirEQ is one of the most highly-regarded plugin equalizers in the audio industry, and the Eiosis Air & Earth EQ modules bring the heart of the musicality of that EQ into the Virtual Mix Rack.
In addition to the actual Air and Earth filters themselves, both modules feature resonant filters (HiCut for the Air and LoCut for the Earth), with slopes from 6dB to 36dB/oct.
Smooth High Frequency Control
Air is a new type of filter that allows you to add or restore brightness to a signal without ever sounding unnatural. You can gently add high frequencies without adding harshness or unpleasant digital artifacts, allowing you to bring an instrument to the front of a mix or make a vocal track breathe, or to add subtle brilliance to an entire mix.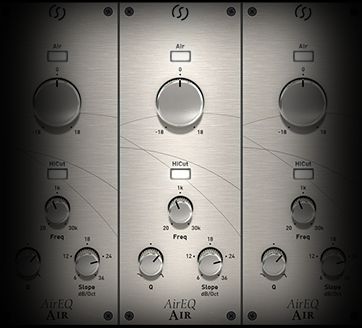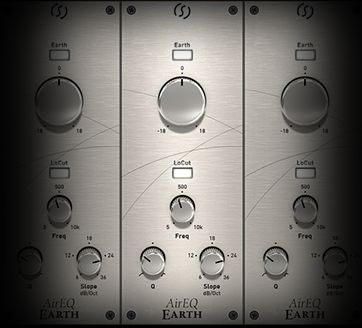 Transformer-Inspired Lows
The Earth circuit was inspired by real transformer behavior, and it allows you to control deep and solid sub-low frequencies. You can use it to add real girth to kick drums and bass, but it is also useful for any sub-bass tasks, like low frequency sound effects for post production.
Musical Hi & Lo Cut Filters
The design of both the Hi Cut filter (on the Virtual Mix Rack AirEQ module) and the Lo Cut filter (on the Virtual Mix Rack Earth module) allow frequencies to be rolled off naturally. The Q control allows you to control the resonance of these filters, meaning that the cutoff frequency can actually be boosted (to enhance a kick drum, in the case of the Lo Cut filter), while still rolling off frequencies below the cutoff. It may look simple on the surface, but there is real tonal-shaping power here.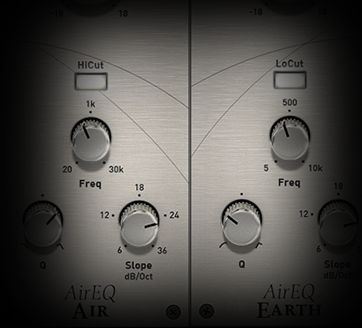 GET IT IN THE
ALL ACCESS PASS
THOUSANDS OF DOLLARS WORTH OF AWARD-WINNING PLUGINS, THE INDUSTRY'S MOST GAME-CHANGING SYNTHESIZER,
AND THE INDUSTRY'S TOP ONLINE MUSIC PRODUCTION SCHOOL TAUGHT BY LEGENDARY PROS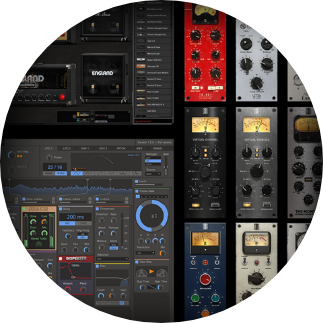 Thousands of Dollars of Award-Winning Plugins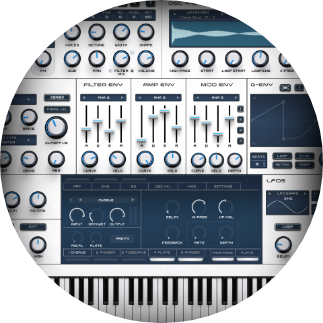 Industry's Most Game-Changing Synthesizer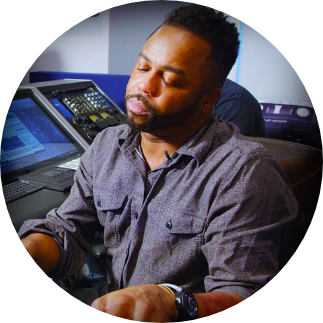 Masterclass Courses with the World's Top Pros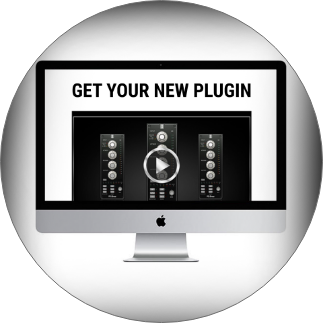 All New Plugins and Updates, FREE 2 Subscriptions for the Price of 1
Offer ends December 11th, 2023
GET COMPLETE ACCESS
$14.99/mo
Reg. $19.99/mo
Annual Paid Monthly
Local taxes apply
NEW SUBSCRIBERS
Already have an All Access Pass?
Click below to upgrade.
BEST DEAL / 2 MONTHS FREE
GET COMPLETE ACCESS
$149.99/yr
Reg. $199.99/yr
Annual Paid Upfront
Local taxes apply
NEW SUBSCRIBERS
Already have an All Access Pass?
Click below to upgrade.
Current Subscriber Upgrades
Already have an All Access Pass? Upgrade here.
What is Included in Complete Access
Slate Digital All Access Pass
Over 80 of the most prestigious, award winning processing and creative plug-ins, worth over $7,000, including the powerful ANA synth and MetaTune vocal tuning, including access to all future plug-ins in the All Access Pass subscription
Thousands of royalty free audio samples and exclusive boutique sample packs with presets
Access to hundreds of professional tutorials from leading producers and educators via Slate Academy
VIRTU™ assisted mastering service – create studio-grade masters ready for distribution
Learn more about All Access Pass>
+
Solid State Logic SSL Complete
Over $5,000 worth of the most prestigious Solid State Logic modelled consoles, compressors, equalisers, reverbs and delays, as used on decades of the world's biggest selling music recordings, including access to all future plug-ins in the SSL Complete subscription
Legendary SSL console Channel Strips including the 9000K and 4K B, plus the celebrated Stereo Bus Compressor from the UK's mixing company that revolutionized the recording industry
New Harrison Audio plug-ins direct from the music hitmakers in Nashville, USA
Access to professional tutorials and 'how-tos'' from leading producers and engineers
Learn more about SSL Complete>