INTRODUCING THE ANA 2
VIRTUAL ANALOG EDITION
In the ANA 2 Vintage Analog Edition you get:
• 50 New Analog Modeled Presets featuring Exclusive Slate Analog Wavetables from the most iconic synths of the last three decades
• Custom Vintage Analog ANA 2 Skin
• Synthwave Masterclass Production course by Brad Brunazzi available in all DAW session formats
• Over 200 Drum samples from classic 80's drum machines sampled with state of the art equipment
CLICK ON THE CIRCLES TO LEARN MORE
3 WAVETABLE OSCILLATORS
Get inspired with Slate exclusive custom wavetables. Plus, explore 3D wavetables by morphing through them in order to create entirely new sounds.
3 SAMPLER OSCILLATORS
Expand your sonic possibilities with the incredible Slate exclusive custom samples. Or import your own samples to use in just a couple of clicks.
46 FILTER TYPES
From classic analog filter types to unique formant filter shapes, ANA 2 is packed with an incredibly diverse range of filters.
G-ENVELOPE
Modulating is easier than ever with the revolutionary G-Envelope. Easily draw any curve you want, and tie it to any control in the synth. Plus, there are three standard LFOs for even more modulation possibilities.
24 BUILT-IN EFFECTS
Incredible multiband limiters, EQ, reverbs, delays, analog & digital distortions and more are built-in, giving you virtually endless possibilities for shaping your sound.
CHORD MEMORY DEVICE
The revolutionary Chord Memory Device (CMD) offers instant pro chords on single keys to make producing pro tracks faster and more intuitive, even if you're not a seasoned keyboard player. Plus, utilize an incredibly powerful built-in Arpeggiator which allows for limitless creative possibilities.
GET IT IN THE
ALL ACCESS PASS
THOUSANDS OF DOLLARS WORTH OF AWARD-WINNING PLUGINS, THE INDUSTRY'S MOST GAME-CHANGING SYNTHESIZER,
AND THE INDUSTRY'S TOP ONLINE MUSIC PRODUCTION SCHOOL TAUGHT BY LEGENDARY PROS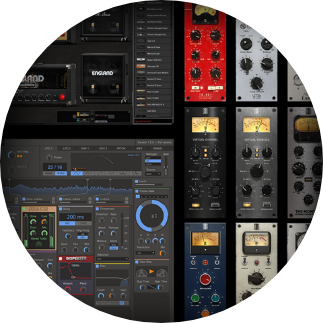 Thousands of Dollars of Award-Winning Plugins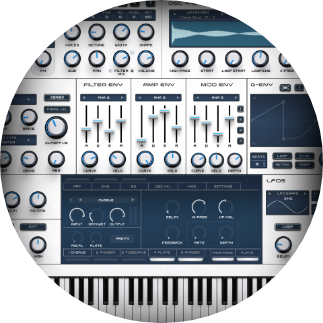 Industry's Most Game-Changing Synthesizer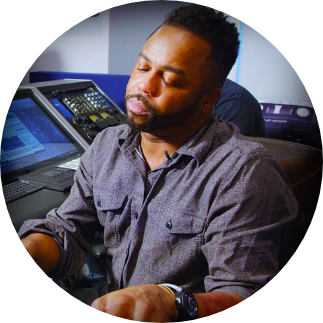 Masterclass Courses with the World's Top Pros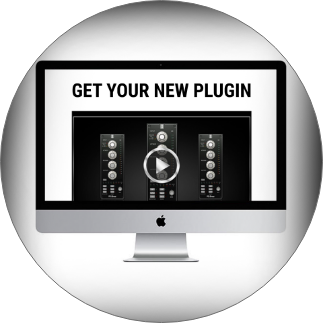 All New Plugins and Updates, FREE
Flexible Pricing

Options

Select the plan that works best for you.
12 Months Commitment
$5,000 Worth of top plugins
Every Slate Digital Plugin
Top Third-Party Plugins
Every New Plugin Release
Game-Changing Synth
Unlimited Slate Academy Access
Never-Ending Free Courses & Updates
BEST DEAL
Prepay for the Year
$5,000 Worth of top plugins
Every Slate Digital Plugin
Get 2 months FREE
Top Third-Party Plugins
Every New Plugin Release
Game-Changing Synth
Unlimited Slate Academy Access
Never-Ending Free Courses & Updates